Seafaring, Savoring, & Sunset Soirées 
Two Exclusive Experiences that let your guests enjoy the best of Costa Rica's coasts
We have two incredible experiences to share with you today, courtesy of our new office in Guanacaste. Seafaring & Savoring, and Sunset Soirées. 
Our first new Elevated Experience, "Seafaring & Savoring,"  is created for those seeking the luxury of a private vessel and a exclusive beach barbecue setup.
Our second Elevated Experience, "Sunset Soirée," is a luxurious beach setup to enjoy the daily event of a Costa Rican sunset. The ambiance and setting make a simple evening a memorable event — perfect for special moments
Read about this unique escape below.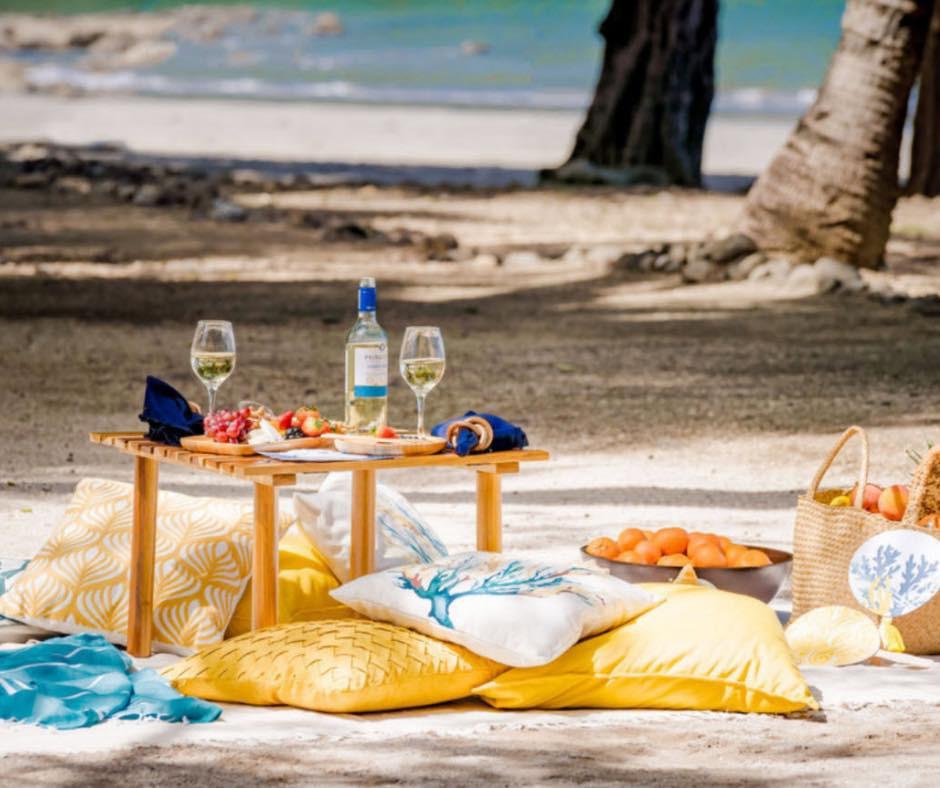 Seafaring & Savoring: Sail in Style, Barbecue on a Private Beach
Your guests will glide along the coast, then step onto a secluded beach where a bespoke barbecue awaits.
Your guests' journey takes place on a vessel, departing at 10:30 am and returning at 5:30 pm, allowing them to discover the hidden treasures along Costa Rica's coastlines. 
While on the cruise, guests can partake in various water activities, including snorkeling, floating on water mats, and stand-up paddleboards. All the essentials, such as towels and sunscreen, are on board. Our bilingual staff, including a tour guide, also ensures they feel comfortable and at home throughout their journey.
A variety of different vessels are available
Gourmet Anchorage
Experience a unique and personalized barbecue feast in secluded coves. It's not just a meal; it's a celebration of sun, sand, and local flavors. Our menu is crafted to your liking, featuring the freshest ingredients. Relax in our lounge area with wooden tables, plush pillows, and inviting beach blankets, all complemented by tasteful decorations to set the perfect mood.
We offer a diverse range of culinary delights for you to choose from. Create your poke bowl or indulge in a local Chifrijo bowl. Our beach BBQ lunch features grilled shrimp, beef, chicken skewers, and classic sides like grilled vegetables, corn on the cob, and potato salad.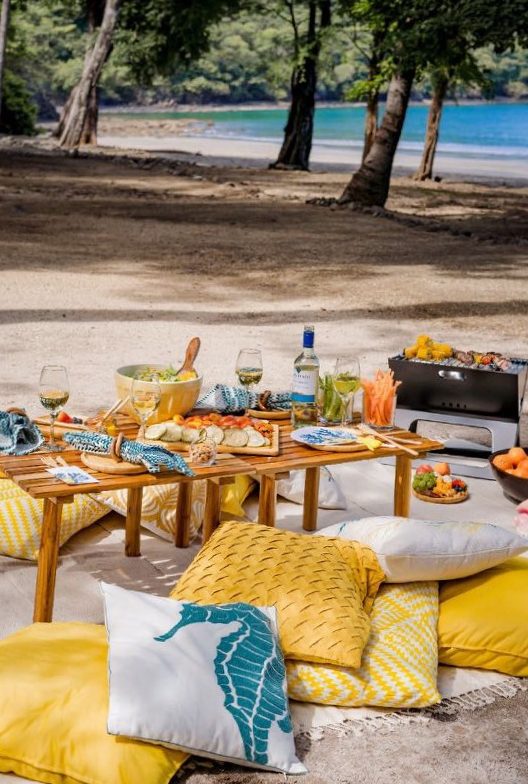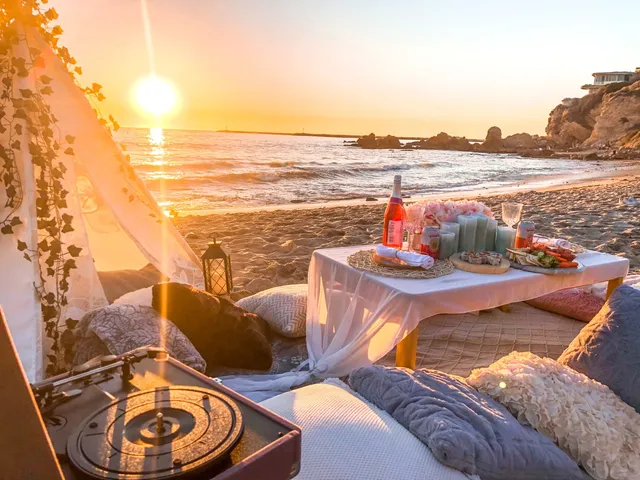 Sunset Soirées: Luxurious Beach Setups for the Perfect Evening
Crafting Unforgettable Moments from Proposals to Birthdays
Our Romantic Beach Setups offer a luxurious occasion with plush cushions and gourmet cuisine, all while enjoying the breathtaking Costa Rican sunset.
From birthday celebrations to romantic evenings, we aim to create unforgettable memories with candles, chocolates, and champagne.
And for those moments that call for romance – a proposal, an anniversary, or a spontaneous gesture of love – our beach setups are perfect for an enchanting sunset experience.