Stand Out From the Crowd With Our Elevated Rio Celeste Tour
It Can Be Tough to Find a Tour That Sets Itself Apart When Everybody Offers the Same Tours. That's Where We Come In.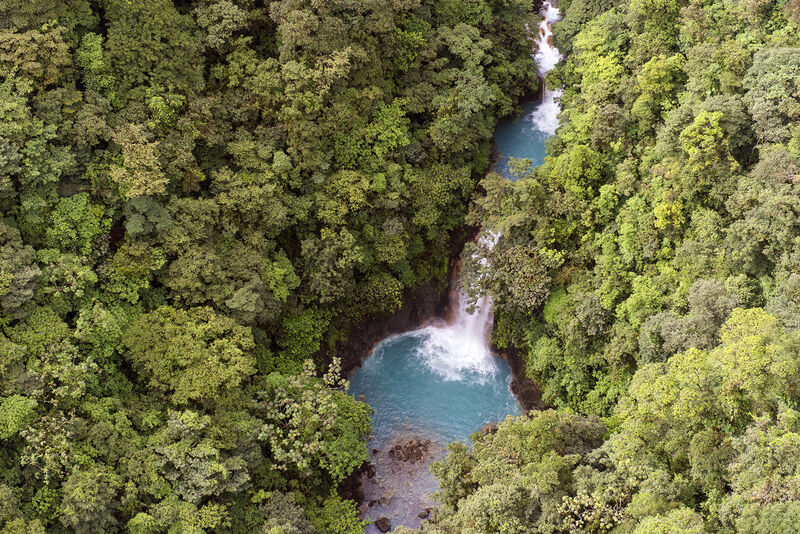 As a luxury travel advisor, you're always on the lookout for unique experiences that will leave your clients in awe. 
But when it comes to tours in the Arenal region, we know it can be difficult to find something that stands out from the crowd. Many companies offer the same standard tours, leaving your clients wanting something more exclusive and luxurious.
At Costa Rican Trails, we understand this issue all too well. That's why we've gone above and beyond to create our Rio Celeste Tour. A truly extraordinary experience that will take your clients deep into the heart of one of Costa Rica's most magnificent natural wonders.
Located in the Tenorio Volcano National Park, the Rio Celeste is a sky-blue river that seems to defy the laws of nature. The river's unique color is the result of a natural chemical reaction that occurs when the Buena Vista and Roble rivers merge.
Our tour begins with a 7 km hike through the lush tropical rainforest, where your clients can observe Costa Rica's incredible flora and fauna up close. The hike is approximately 4 hours long and is led by our Naturalist Guide, who will share their extensive knowledge of the park's ecology and history.
As you hike deeper into the rainforest, your guests will soon hear the roar of the Rio Celeste waterfall.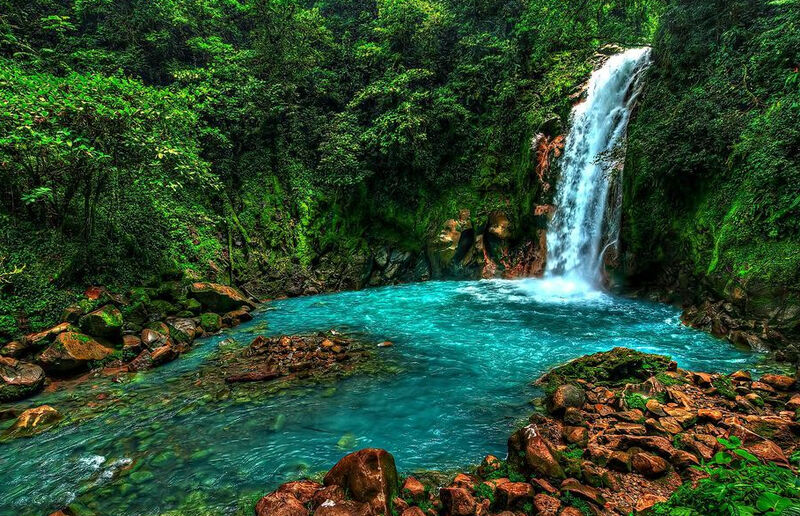 This magnificent cascade plunges more than 200 feet into a pool of turquoise water, creating a stunning sight that will take your client's breath away.
After taking in the beauty of the waterfall, the journey continues towards Los Teñideros, the site where the Buena Vista and Roble rivers merge. Here, your clients will witness the magic of the natural chemical reaction that transforms the river into a sky-blue wonderland. Spectacular.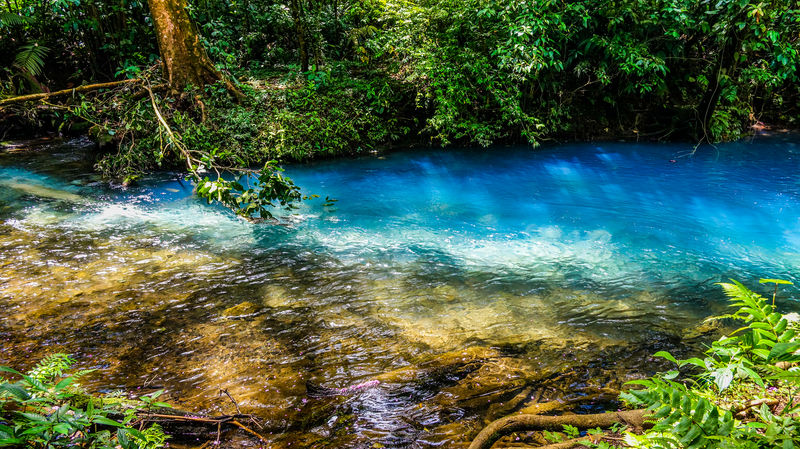 Your clients can observe the chemical reaction as it's happening.
At the end of the hike, your guests will be treated to an exquisite Costa Rican lunch featuring traditional dishes made with fresh, locally-sourced ingredients.
We've made it our mission to help you shine. That's why we've tried it all and then carefully curated the most exclusive versions of popular experiences for you. 
Our Rio Celeste tour is visually stunning. It offers a deep connection to nature and a sense of peace and tranquility that is difficult to find elsewhere.
It combines adventure, natural beauty, and luxury for your most discerning clients. 
And, of course, our expert guides will take care of everything, from transportation to meals to spotting wildlife.
Let us handle all the details so that you can focus on what you do best – providing your clients with the best travel experiences possible.
Contact us today to learn more about our Rio Celeste Tour and how we can help you create the ultimate Costa Rican adventure for your clients.